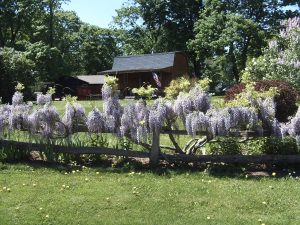 This winter as cold as it was didn't effect the  hives in the yard very much.  It is however very confusing to the bees to have the temperatures continually changing . They want to sleep in the cold and when it warms up they start to eat and will consume lots of stored food.
I haven't  lost any of the 6 hives  here in the yard in Oxford.  There are many other beekeepers  that had big losses  this year.  One of the things that we did here last fall was to feed the hives so they could store enough food for the long winter.
We treated for mites this year with Mite Away and Fumigilin with the hope of saving at least some.  Mites are the main culprit lowering the resistance of the bee and making them susceptible to viruses and disease. The sooner it gets warm the better it will be for hives.  The hives need pollen to feed the young .  The workers like to fly when the temperatures reach the high 40's and fiftys.  Hopefully it will start in a week or so.  Keep your fingers crossed.